SOLID CAST PIGS
Solid Cast Pigs are made in one piece using specially formulated elastomers with superior physical properties, usually polyurethane.
Primarily used for product removal, batching, hydrostatic testing, and paraffin, debris or other buildup removal.
They are capable of making longer and more efficient runs, able to negotiate tight radius bends as well as varying internal diameters of the same size pipe.
Solid Cast Pigs are available in dozens of designs and configurations to suit your application.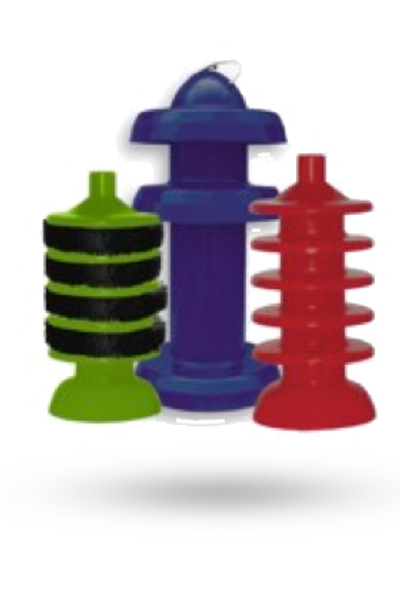 BARE FOAM, LOW-DENSITY PIG
For use in Low Volume, Low Pressure pigging
2 lb. Density Foam coated with polyurethane elastomer on end
Used for drying and sweeping of loose debris in pipelines that have low volumes and pressures present
Pigs oversized 3-5 % of pipe ID, and approximately 1.5 times the pipe diameter
Customized diameters and lengths available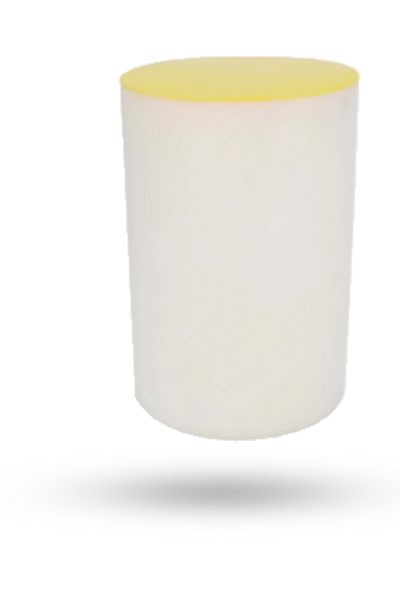 POLYURETHANE SPHERE PIGS


Constructed of high-grade abrasion and chemical resistant solid-cast polyurethane material
Inflatable type has hollow core, which can be filled with liquid and pressurized up to 2% of standard diameter for proper fit in pipeline
2" thru 4" are available in solid type only. And 6" thru 48" are available in inflatable type.
The U-53 (yellow) is primarily used as a meter prover sphere in sweet crude oil, heating oils, gasolines, jet fuels, natural gas liquids, butanes and propanes as well as other refined products that are not aromatics
The U-58 (green) is generally used in natural gas pipelines to remove liquids. It can also be used for general pigging of liquid pipelines.
The U-66 is used in harsher sphere applications. The construction material is more rugged, minimizing blistering and molecular deterioration.
Options include neoprene, viton, epdm, buna-n or other elastomer compounds for special services; varying durometers (hardness); sphere-filling pump and accessories; customized sizing for special pigging applications